Contact Information
Call or Text
Phone: (864) 236-4056
Email: backinbalance.info@gmail.com
Facebook Page
Like & get access to information, deals, & discounts!
Hours of operation:
​Monday: 10:00am-6:00pm
Tuesday: 10:00am-3:00pm
Wednesday: 10:00am-6:00pm
Thursday: 10:00am- 3:00pm
Friday: 9:00am-1:00pm
​Saturday: closed
Sunday: closed



​Located inside the building of
​North Main Counseling & Wellness
702 Pettigru Street
Greenville, SC 29601


From 385 N: Coming in to downtown take a left at the redlight on to Williams St. Go to the first stop sign and take a left on Pettigru St. Go straight until you see North Main Counseling on the right.
Powered by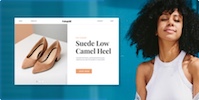 Create your own unique website with customizable templates.