PayGo Loyalty Program
Enjoy our loyalty discount if you schedule a minimum of 60 minutes once a month.
30 minutes: $28
45 minutes: $42
60 minutes: $56
75 minutes: $72
​90 minutes: $84
45 Minute Package
$168 4x sessions
60 Package
$224 - 4x sessions
90 Minute Package
$252 - 3x sessions
​
Therapeutic Massage
Take your mind off of the world and ease stress with a relaxing massage. Improve circulation, remove waste, and calm the nervous system while enjoying this custom relaxing massage.
30 minutes: $35
45 minutes: $55
60 minutes: $70
75 minutes: $90
90 minutes: $105
Deep Tissue
$80
Do you have localized aches and pains, old injuries, or recurring trauma? What ever the ailment Deep Tissue is designed to focus on pain management for your specific needs by penetrating deep in to the muscle tissue.
Hot Stone
$85-$120
Relax with the warmth of deep penetrating hot stone massage. With a combination of smooth basalt rocks and swedish massage, hot stone therapy is guaranteed to melt the stress away.
Prenatal Massage $70
​
As a mother to be, prenatal massage focuses on the specific needs and changes to the body. Relieve hip and back pain due to pelvic dialation, swelling of the feet and ankles, increase curculation, increase energy level, and more!
Sugar Scrub
$60
Begin with light strokes of massage to stimulate circulation and remove toxins. Follow up with a sugar scrub leaving your body exfoliated and glowing. (Full body treatment)
Foot Scrub
$40
Relieve tired, dry feet with a 30 minute foot massage ending with invigorating foot scrub & intense moisture cream to exfoliate as well as moisturize dry skin.
Add On & Enhancements:Cupping: (no additional charge)
The use of cups that suction to the skin to mobilize blood flow, release lymph, and promote healing of the tissue in combination with the therapeutic affects of massage.
Aromatherapy: $10
Add Aromatherapy to your massage oil for a light and relaxing adventure.
Dry Brushing: $10
Pair Dry Brushing with your treatment to exfoliate the skin leaving a healthy glow
Foot Scrub $10
Soften and replenish dry feet with a foot scrub stimulating circulation and restoring moisture
Hot Stones $10
Relieve sore and tense muscles with the deep penetration of hot stones.
Powered by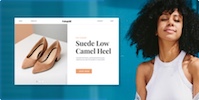 Create your own unique website with customizable templates.