PayGo Loyalty Program
No contracts, no obligation. Simply schedule a minimum of 60 minutes once a month to qualify. Pay per session.
30 minutes: $28
45 minutes: $42
60 minutes: $56
75 minutes: $72
​90 minutes: $84


Customized Therapeutic Massage
Each body has individual needs based on different lifestyles. With our customized sessions we will focus on problem areas to relieve pain and decrease stress.
30 minutes: $35
45 minutes: $55
60 minutes: $70
75 minutes: $90
90 minutes: $105

Deep Tissue $70 ($56 PayGo)
Do you have localized aches and pains, old injuries, or recurring trauma? What ever the ailment Deep Tissue is designed to focus on pain management for your specific needs by penetrating deep in to the muscle tissue.

Hot Stone $85-$120 ($68-$96 PayGo)
Relax with the warmth of deep penetrating hot stone massage. With a combination of smooth basalt rocks and swedish massage, hot stone therapy is guaranteed to melt the stress away.

Prenatal Massage $70 ($56 PayGo)
​As a mother to be, prenatal massage focuses on the specific needs and changes to the body. Relieve hip and back pain due to pelvic dialation, swelling of the feet and ankles, increase curculation, increase energy level, and more!



Packages
Must be used within one year of purchase

45 Minute Package
$168 4x sessions
$42 per session

60 Package
$224 - 4x sessions
$56 per session

90 Minute Package
$252 - 3x sessions
$84 per session

​Purchase your packages online!

​​

​

Add On & Enhancements:Cupping: (no additional charge)

The use of cups that suction to the skin to mobilize blood flow, release lymph, and promote healing of the tissue in combination with the therapeutic affects of massage.

Aromatherapy: $10

Add Aromatherapy to your massage oil for a light and relaxing adventure.

Dry Brushing: $10

Pair Dry Brushing with your treatment to exfoliate the skin leaving a healthy glow

Hot Stones $10

Relieve sore and tense muscles with the deep penetration of hot stones.
Powered by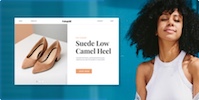 Create your own unique website with customizable templates.