Being a Massage Therapist, I have seen, heard, & dealt with a variety of things. One thing that has been consistent is the questions and concerns from clients. So I have put together some common "issues" that clients of mine have had in the past and offer an opinion from my (the therapists) view.

1. "Happy ending" jokes are NOT funny

First things first. I did not spend my hard earned money completeing over 750 hours of training & CE courses to be associated with prostitution. I am not a "masseuse" as the word is associated with prostitution. I do not run a "massage parlor" as it is associated with prostitution. I do no perform "happy endings" as it, well, IS prostitution! Do you see what I'm getting at? I take my work seriously and expect to be treated with the same level of respect as you expect to receive. Now that we have that out of the way lets move on to number two.

2. So you didn't shave, its ok, really.

You have hair on your legs. So what? It doesn't matter if you let it grow out, really. In fact I would prefer it be grown out a bit so that the stubble doesn't make my hands raw while performing massage.

3. Do your homework

I don't give out homework for the sake of hearing my own voice (as majestic as it may be haha). If I give you stretches or advice it is because I want you to have all the tools you need for your body to recover and return to its optimal level. Taking care of your body is important for longevity. Love it and treat it well.

4. You are beautiful

Time & time again clients have made comments about their cellulite, freckles, scars, & other insecurities as they get ready for their massage. I'm here for you & want you to have the best possible experience possible. I think I can speak for all Massage Therapists when I say YOU ARE BEAUTIFUL! Everyone is different and unique. Celebrate the qualities that set you apart from others & do not let the pressures of society bring you down.

5. Draping IS required

With the lingering stigma of prostitution that has kept itself attached to the Massage world for so long, it is important that there be clear boundaries by keeping a professional atmosphere. Draping is there to protect you & the therapist. If you are hot let the therapist know so that he/she can adjust accordingly to make you comfortable. Otherwise the only thing that should be uncovered is the limb that is being worked on.

6. Universal "hands on" time

If you have an appointment for a 60 minute massage be prepared to get 50 minutes of actual hands on time. This is standard in the massage world. We often have clients coming in after you and need at least 5 minutes to talk to you about what your needs are for the day and 5 minutes in the end for you to get dressed. This applies to any service so make sure you are on time (or early if you need to fill out paperwork) so that you get the most out of your time.

7. Talk or not?

If you feel the need to talk during your session then that is fine. If you would rather have a quiet atmosphere that's fine too! This is your time and you should spend it however you want.

8. Is the pressure ok?

That leads me to number 8. Clients often feel bad for asking for more or less pressure. ITS OK, REALLY! It does not offend me or hurt my feelings. On the contrary it helps me to better guage your needs. Each time you book a session I learn more about your tissues and can better contour the session to meet your needs.

9. Loyalty goes a long way

​A note from your massage therapist. Loyalty goes a long way. The more you see one therapist, the more he/she can get to know what it is you need, how your tissues respond and give you a better treatment plan. And if you are lucky you may find a therapist who gives discounts to loyal clients (that would be me).

10. Do you really massage peoples butt?

Massage Therapists have had extensive training in Anatomy & Physiology and muscles are our specialty. As one of the largest muscles in the body the gluteal muscles are usually connected to lower back pain so if that means I can give you some relief then my advice is to let me do my job. The glutes can be massaged through the sheets if you are modest and would like to keep covered.

I care about you and your health. Whether big or small your issues matter. Massage Therapists work really hard to provide a relaxing and non-judgmental environment for their clients so let them know how much you appreciate them by referring people. If you are not happy with your therapist I also encourage you to let your therapist know. It is hard to fix a problem that you don't know exists right? Right.

That's it ladies and gents. If you have any questions please feel free to comment and I will do my best to answer any questions you have.

​
Powered by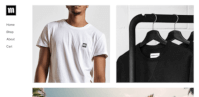 Create your own unique website with customizable templates.