Massage and running go hand in hand, and here' why...

Susan Paul from Runners World writes, "

Running

requires sustained, repetitive muscle contractions. The greater these contractions are, the greater the force generated is, and the more muscle fibers are required to shorten. These sustained, repetitive muscular contractions translate into speed, power, and distance allowing us to run further and faster. However, this can also translate to shortened, tight muscles, joint range of motion losses, and decreased circulation to compressed tissues. Massage works to elongate the muscles, relieve muscle tightness, restore joint range of motion, and improve circulation."
Basically, massage helps to improve circulation bringing oxygen & nutrients to the area pushing out metabolic waste so that the cells can repair the tissue keeping the muscles functioning properly. Whew! What a mouth full! Increasing circulation indirectly helps your whole body to function more efficiently! Here are some more reasons to get massage if you are a runner.

Increased Flexibility

Whether you run 1 mile or 10, stretching is important to prevent injury. Although stretching before and after a run helps, most of the time it is just not enough. Massage helps increase flexibility and restore ROM (range of motion) so that you can run more efficiently & prevent injury from shortened or tight muscles. Nobody benefits running with a torn muscle or ligament!

Reduced Muscle Pain

When starting a new training program you are putting your muscles through rigorous activity that can lead to tight sore muscles. Or maybe you are a beginner and haven't quite figured out what you need to keep your body healthy and train properly (I was guilty of this when I began running). Practicing good habits like preventative health with massage can not only reduce muscle pain and fatigue but will help your whole body to function better reducing the risk of injury!

Faster Recovery & Improved Performance

Are you training for a 5k, 10k, half marathon, full marathon? No matter what your goal is, massage helps restore the tissue so that your body functions at its optimal level! Faster recovery means you can train harder and reach your goals faster.

When & How often?

The needs of an individual may vary from person to person depending on their specific needs. 60 minutes at least once a month is always recommended for maintenance and prevention. Depending on your training regimen you may need more work. If you are training for a marathon I may suggest a different treatment plan than someone who is training for a 5k. Budget also factors in to your treatment plan. Always talk to your therapist about what you need and what you can afford. If you are on a tight budget there are several ways to work with that such as self care techniques ( foam roller, stretching, tennis balls, etc) that can be beneficial between visits.

It is important after a massage to drink plenty of water to help flush toxins and waste from your system so that you don't run the risk of developing headaches or nausea. Sometimes massage flushes a lot of junk and the water just helps it flush your system properly.

Also massage does NOT have to hurt to be effective. Although there may be areas that are tender and uncomfortable, using to much pressure can be counter productive and leave you bruised and sore for nothing. Sometimes you will feel a little sore or achy (similar to after a hard workout) the next day which is normal and should subside within 24 hours.

The important thing is to be aware of your body. Eat healthy for proper fuel and nutrients. Exercise regularly to keep your muscles and bones healthy. Get plenty of sleep, & GET MASSAGE!
Powered by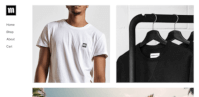 Create your own unique website with customizable templates.